Support Service for Directives and Standards around the World
In North America, Asia, and other regions outside the EU, there are various systems associated with product directives and standards.
We provide the same comprehensive support for these systems as we offer with CE-PASS.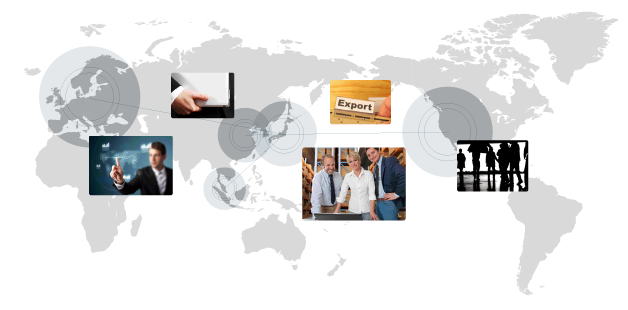 Product-Related Document Creation, Packaging Design, and Mass Production at Local Sites
In addition to our consulting service, we can create, translate, and print various documents, owner's manuals, and catalogs in high volumes, as well as design and mass-produce packaging, on a global scale. With 20 branches located in 11 countries around the world (Europe, USA, East Asia, Southeast Asia, and South Asia) and 11 branches located in Japan, Crestec offers a complete lineup of services.
From planning, writing, DTP, and creation of various documents and owner's manuals to digital conversion of documents, multilingual translations, printing, binding, and design, mass production, and kitting of packaged products, we can provide delivery in all regions around the world.